Extra Scene 3

Priscilla from Memorabilia

Original magazine title

北の邂逅[1] Kita no Kaikō

Issue, release date

8 September 2007, TBA

Tankōbon title

Same as original, Volume 14[2]

US tankōbon title

A Chance Encounter in the North[3]

New character

N/A

Quote

Then let us go there, Priscilla. To the warmth of the southern lands.[4]

Region

Alfons[5]

Locale

Unnamed villages

Next scene

Previous scene
Cold open
Edit
No cold open. Color plate of Priscilla in the original Weekly Shōnen Jump publication.[6]
The village
Edit
In the snowEdit
A young girl wanders barely cloaked through a snowy village. When a stranger offers to help, the girl, Priscilla, replies that she "wants to eat guts."[7]
Later, Isley and Rigaldo survey the wreckage of the same village, the inhabitants all gone. Isley complains about another village being attacked and how this must stop.[8]
New village
Edit
Priscilla shows up naked in a new village. Again, a stranger offers help. Priscilla responses by killing and feeding on the villagers.[9]
Rigaldo shows up and awakens into his lion form.[10]
Two defeatsEdit
From a distance, Isley senses Rigaldo's defeat. Priscilla, as the winged, One-horned Monster, stands atop Rigaldo's prostrate body.[11]
Isley fires bolts at Priscilla, who catches them all. Isley awakens into his centaur form. When he fights Priscilla, she destroys half his upper torso.[12]



Isley versus Priscilla

Isley reverts to his human form. He swears allegiance to Priscilla and asks her greatest wish. She replies that she wants to find her parents in the south. He promises to help.[13]
Additional details
Edit
Cover artEdit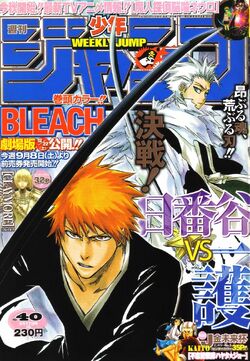 Weekly Shōnen Jump 8 September 2007

References
Edit
Tankōbon Claymore volumes cited are VIZ Media (en-us) editions, unless otherwise noted. Manga scenes (chapters) not yet translated cite Shueisha tankōbon (ja) editions. Manga scenes not yet published in tankōbon form cite Jump SQ (ja) editions. Fragments of Silver Omnibus (総集編 銀の断章 Gin no Danshou) 1–3, Shueisha, are only available in Japanese. Anime scenes (episodes) cited are FUNimation (en-us) editions, unless otherwise noted.
Ad blocker interference detected!
Wikia is a free-to-use site that makes money from advertising. We have a modified experience for viewers using ad blockers

Wikia is not accessible if you've made further modifications. Remove the custom ad blocker rule(s) and the page will load as expected.