Scene 24

End of the beginning

Original magazine title

TBA[1]

Issue, release date

June 2003, 6 May 2003

Tankōbon title

死者の烙印 VII[2] Shisha no rakuin VII (Stigma of the dead VII), volume 5

US tankōbon title

Marked for Death, Part 7[3]

New character

N/A

Quote

I couldn't even hate the beast that killed Teresa. It was myself, overcome by fear, that I couldn't forgive.[4]

Region

Locale

Plateau, unnamed village

Anime arc

Next scene

Previous scene
Cold open
Edit
Priscilla fully awakens. She sprouts wings and a single horn on her forehead.[5]
Point of no return
Edit
Noel does not recognize the phenomenon of a Claymore warrior awakening. When she asks what is happening, Ilena explains that Priscilla has become an awakened being.
The purge team attacks, but Priscilla cuts off Ilena's left arm. Then Sophia and Noel are being killed with Priscilla's tentacles.[6]
After slashing Ilena and leaving her for dead, Priscilla walks past Clare as if Clare is invisible.[7] Priscilla flies away for parts unknown.[8]
Clare, recovering from her initial shock, picks up Teresa's head and hugs it. She makes a resolution.[9]
Door of opportunity
Edit
Clare wanders from village to village, looking for a Man in Black. One day, she finds Rubel. She holds out Teresa's head and demands that the flesh and blood of Teresa be put into her.[10]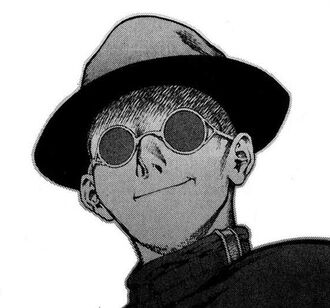 Rubel

She becomes the first volunteer in history to join the Organization.[11]
Additional details
Edit
The concept of awakened beings is introduced into the Claymore series with this scene
Noel not recognizing an awakened is a continuity issue that is later reconned with awakened hunts that occur before the Teresa era
As a single-digit, Noel would have hypothetically lead awakened hunts before the current story arc and acted differently, another continuity issue
References
Edit
Tankōbon Claymore volumes cited are VIZ Media (en-us) editions, unless otherwise noted. Manga scenes (chapters) not yet translated cite Shueisha tankōbon (ja) editions. Manga scenes not yet published in tankōbon form cite Jump SQ (ja) editions. Fragments of Silver Omnibus (総集編 銀の断章 Gin no Danshou) 1–3, Shueisha, are only available in Japanese. Anime scenes (episodes) cited are FUNimation (en-us) editions, unless otherwise noted.
Ad blocker interference detected!
Wikia is a free-to-use site that makes money from advertising. We have a modified experience for viewers using ad blockers

Wikia is not accessible if you've made further modifications. Remove the custom ad blocker rule(s) and the page will load as expected.